Articles
Building Log Houses with the Help of Father-in-Law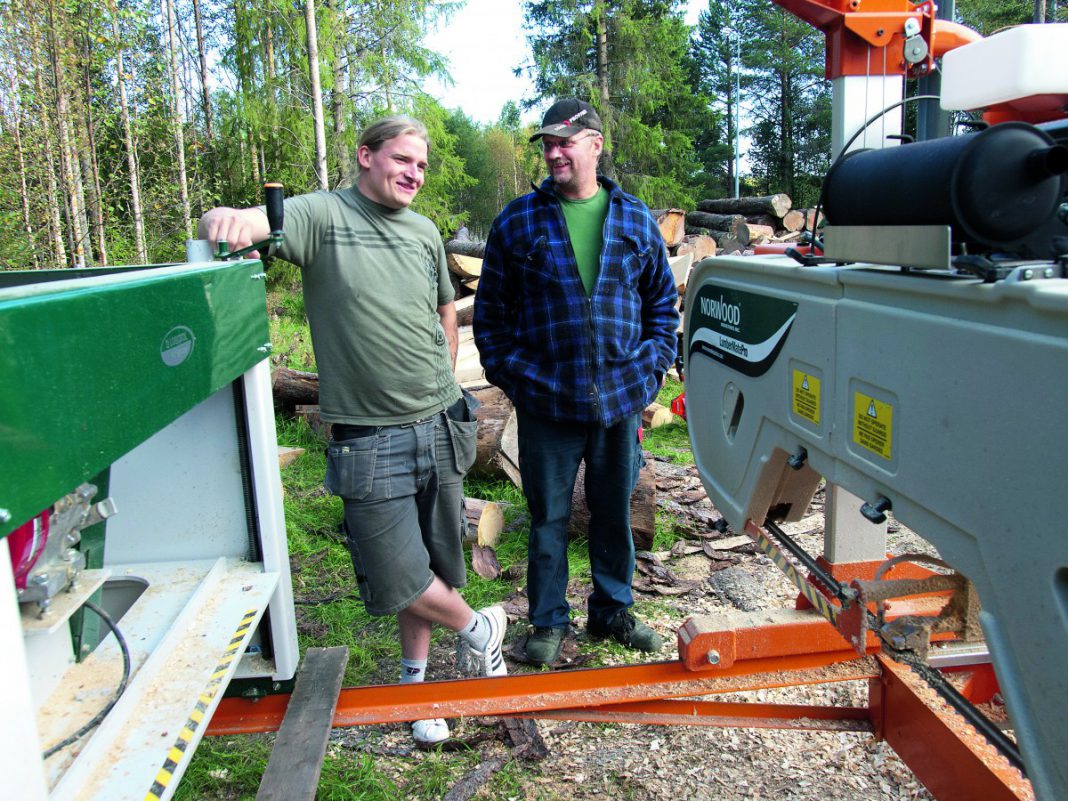 Building Log Houses with the Help of Father-in-Law
David Nilsson and Tomas Broström got acquainted when they were working on the same shift as timber sorters at a sawmill in Luleå, Sweden. Today they run a business together and, in addition, they have also become family, since David has married Tomas's daughter.
When meeting David and Tomas, it is easy to be mistaken about them. David is the younger of the two; Tomas is his father-inlaw and should due to his age be the more experienced timberman. But it is quite the opposite.
"When I grew up, I was told that my great-grandfather built log houses. I got interested and took a 40-week course a couple of years ago," says David, who usually chooses really over-sized logs for his building projects.
Bandsaw with log moulder
David's passion for timber houses rubbed off on his father-in-law, and together they formed a company. They bought a piece of land where they could buld log houses, and a LOGOSOL-Norwood band sawmill of the largest model, complete with a log moulder.
"It works perfectly. I have never come to a standstill," says David, who recommends those who saw large-diameter logs to choose Håkansson's HSS sawblades, preferably 38 mm wide. "The difference between ordinary blades and HSS becomes bigger the larger the logs are," says David.
Solid wood
Their first big project was to build a show house and exhibit it at one of Sweden's larger trade fairs with over 100 000 visitors. There are many exhibitors who are competing for attention, and you must have something interesting to show if you want people to stop at your stand. The show house caused queuing.
David and Tomas want the house to communicate solidity, but at the same time it should be easy to build. The show house was built of 6-inch logs. Due to the largediameter of the raw material, the slabs became so thick that they could also be used in the construction.
The interest people showed at the trade fair led to many inquiries, and now David and Tomas are hoping to be able to work full-time as carpenters.
Logosol Norwood LumberPro HD36, known as the LumberMate Pro in North America and the UK, is an entirely new sawmill that has all the advantages you would otherwise find in a significantly larger and more expensive band sawmill.