Articles
Brian recovered Walnut Trees with the Timberjig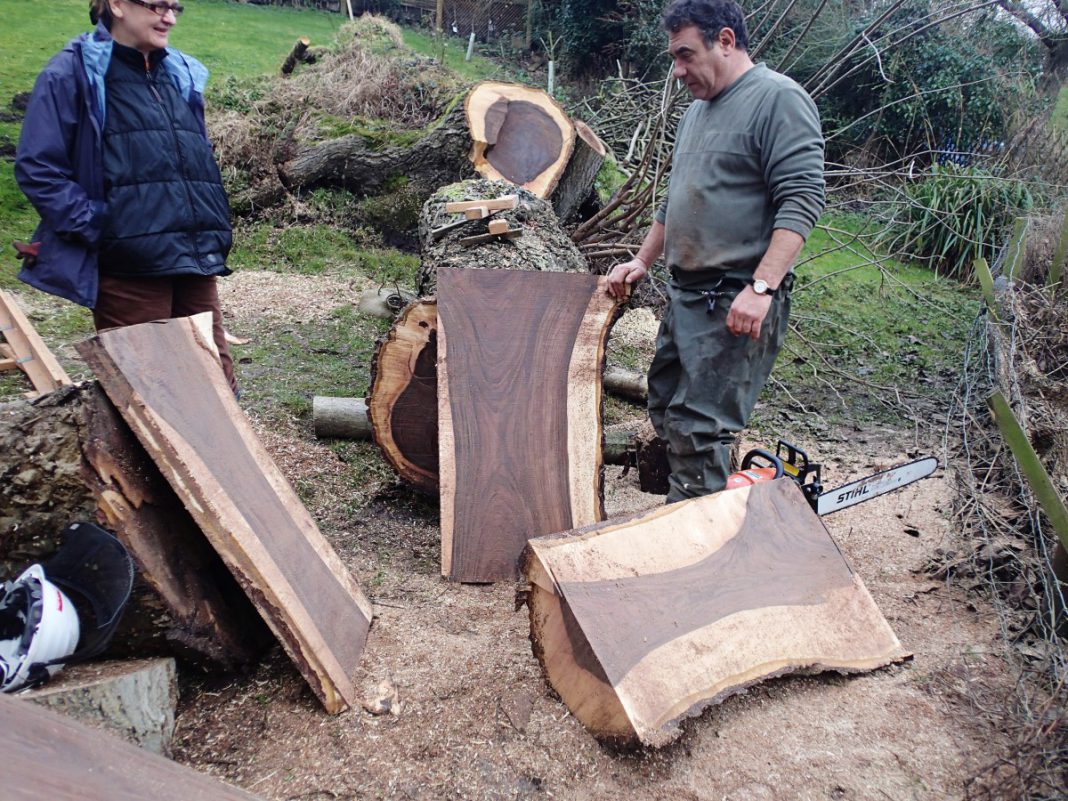 Brian recovered Walnut Trees with the Timberjig
Just before Christmas in 2012, Brian Stainton explained that the reason he was ordering a new bar and chain was to allow him to recover the timber from a large walnut tree which fell over due to a combination of wind and very wet ground.
There were a few sections with considerable rot where broken branches had let water in. With these removed the one section he had cut has shown just how beautiful the heartwood is.
He has always been impressed with his Timberjig and was really pleased with how well it worked on this tree with a 25 inch bar. The access was very difficult, away from the road and at the bottom of a steep bank.
For most of the last month the River Ouse has been well above its normal level with the area around the tree submerged. A chainsaw mill such as the Timberjig is probably the only way of harvesting it and watching the figured timber appear is sheer magic.
He is looking forward to cutting the 7 ft long main section of the trunk, the owner wants to make an occasion of it for her friends and neighbours. Not sure exactly how he is going to do it yet as it is too heavy to roll easily to use the Timberjig in the normal way and he may be ringing Logosol to order an even longer bar and chain in the next couple of days.
Big Mill Systemet is a well thought-out line of mounts, guide rails, supports and other accessories, which makes it possible to extend and suit the sawing equipment to your particular needs. The components are divided into two lines; one which aims at sawing normalsized logs, and one which aims at sawing oversized logs.